Trondheim Science Centre, Norwegian cooperation partner, to share experiences on the role of innovation and science centres in the learning process Education news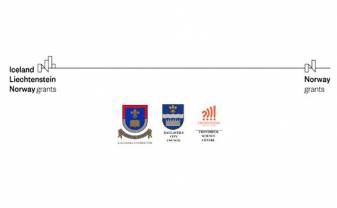 Daugavpils University in cooperation with Daugavpils Innovation Centre and Daugavpils City Council has started further education training for teachers "Informal Further Education Program in Competence-Based Approach for STEM Specialists". Through the training, pedagogues will acquire knowledge, skills and competencies in the fields of STEM (science, technology, engineering, mathematics) and entrepreneurship education and teaching methodology, which nowadays has become the basis for sustainable development. The training is ensured by the academic and scientific staff of Daugavpils University.
On March 18, 2021 at 10:00 a.m. everyone who is interested in the abovementioned areas is invited to join the experience exchange session of the project cooperation partner Trondheim Science Centre: "The impact of Norwegian innovation and science centres on learning methodology and the impact of educational programs on the development of students' competences". There will be an opportunity to ask questions, stimulate discussions and share experiences.
You can join the experience exchange session on ZOOM online platform here: https://zoom.us/j/96754086528?pwd=QnVHQkFHUXExUzVuZm13QkdESzRFQT09
Conference indentificator: 967 5408 6528
Access code: 366581
The partnership with the Trondheim Science Centre was established in 2016. During several years of cooperation, there was an opportunity to familiarize with the work of Norwegian colleagues, which contributed to the improvement and development of the Daugavpils Innovation Centre. The "Talent Program" implemented by the Trondheim Science Centre is a good example of how to develop and improve young people's creative competences and entrepreneurial skills. In turn, the "Inventors' Festival" is a tool for communication between science and society and its involvement in the world of science and innovation. This experience will also be transferred to Daugavpils Innovation Centre.
Training is implemented within the project "Development of Innovation Centre in Daugavpils", project No NFI/IC/VIAA/2020/4, Contract No 9-20.2.2.1/4, which is implemented within the framework of the activity "Innovation Centres" of the program "Research and Education" of the European Economic Area Financial Mechanism and the Norwegian Financial Mechanism for the period 2014-2021. Project cooperation partners are Trondheim Science Centre (Norway) and Daugavpils University. Within the framework of the project, the project partners will develop and implement educational programs for learners and teachers, organize experience exchange visits and seminars
More information about the project is available here: https://www.daugavpils.lv/pilseta/pilsetas-attistiba/projekti/realizacija-esosie-projekti/starptautiskie-projekti/inovaciju-centra-izveidosana-daugavpili-proj.nr.nfiicviaa20204
Information prepared by Jolanta Ūzuliņa, Project Coordinator
jolanta.uzulina@daugavpils.lv