Daugavpils City Council in cooperation with Daugavpils University starts STEM training for teachers Education news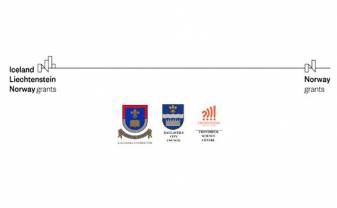 On March 13, 2021, a series of STEM training sessions for teachers will start, which is being implemented under the European Economic Area Financial Mechanism and the Norwegian Financial Mechanism for the period 2014-2021 program "Research and Education" activity "Innovation Centres" program project "Development of Innovation Centre in Daugavpils City", No. NFI/IC/VIAA/2020/4, Agreement No. No.9.-20.2.2.1/4.
The aim of further educational training for teachers is to enrich teachers` knowledge, skills and competences in STEM (science, technology, engineering, mathematics) and entrepreneurship education by fostering acquiring innovative knowledge and offering new learning tools, thus providing research-based knowledge and strengthening teachers` ability to inspire, motivate and support young people to focus more on science and technology studies for achievement of their future goals and for the sustainable development of society.
Daugavpils University will ensure the implementation of the further educational training program. The training will be implemented in the period from March to April 2021 – the 1st group of program participants. This group will start training in an online environment. In turn, in the 3rd and 4th quarters of 2021, if the epidemiological situation in the country will allow it, on-site training is planned. In total, four groups of teachers will participate in the training with about 15 participants in each group, in the amount of 60 academic hours.
The aim of the project is to improve knowledge development and promote career education choice in the field of STEM and entrepreneurship offering new educational and learning programs to teachers, pupils and young people as well as to enhance the accessibility to STEAM communication tools and research based knowledge by strengthening the capacity on Innovation centre. The lead partner of the project is Daugavpils City Council, while the cooperation partners are Daugavpils University and Trondheim Science Centre (Norway).
Jolanta Ūzuliņa, Project coordinator
Office of Strategic Planning and International Relations
at Daugavpils City Council Development Department
jolanta.uzulina@daugavpils.lv