FREE GUIDED TOURS FOR POTENTIAL REMIGRANTS City news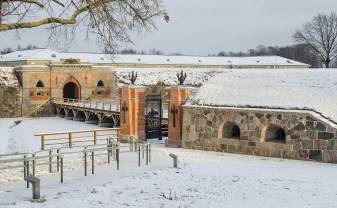 "At Christmas, all roads lead home." Marjorie Holmes
If you live abroad and visit your family, relatives or friends in Daugavpils during the winter holidays, Daugavpils City Council invites you to take free guided tours on:
December 27, 2019,
January 3, 2020,
or January 10, 2020 in Daugavpils Fortress.
The meeting will take place at Daugavpils Fortress Culture and Information Center at 11am.
Not only you will have the opportunity to enjoy incredibly beautiful views of the fortress, but you will also get a practical information on business, employment and educational opportunities in Daugavpils.
Participation in the tour is possible by applying in advance – please, send your application forms to remigracija@daugavpils.lv
The application form can be downloaded here! here! (Application form)
Please read the Data privacy statement before sending this form to learn more about the processing of your personal data. (Data privacy statement)
For more information call: +371 25425121
Tours are organized within the framework of the competition "Remigration Promotion Services in Municipalities".