SURVEY FOR ENTREPRENEURS ON THE DEMAND FOR PRODUCTION SPACE IN THE INDUSTRIAL PARK "ALTOP" City news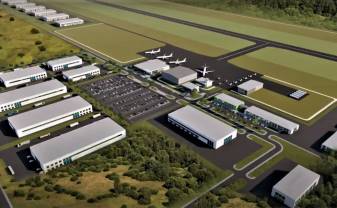 Daugavpils State City Municipality, in cooperation with Augšdaugava Municipality, wants to find out the interest of entrepreneurs in the demand for production premises in the potential territory of the Industrial Park ALTOP.
The territory is strategically important for business development in Latgale Planning Region. The Industrial Park ALTOP or Eastern Latvia Smart Technology and Research Centre is planned to be built on a plot of land owned by Daugavpils State City Municipality in Augšdaugava district, Naujene parish, Lociki.
Information about conditions: https://www.daugavpils.lv/en/invest/altop-industrial-park
We invite entrepreneurs who would be interested in developing their business in Industrial Park to write to attistiba@daugavpils.lv
Thank you in advance for your time and interest!