WE INVITE REMIGRANTS TO A THIRD FREE GUIDED TOUR City news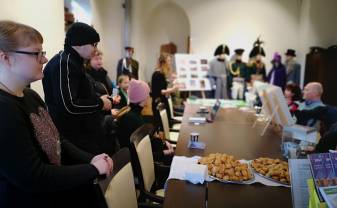 On January 3, a second free tour for potential remigrants took place in Daugavpils Fortress. The organized excursions were attended by potential remigrants and their families from the United Kingdom, as well as the United States of America and Australia. But the average time spent abroad is 13 years.
Thank you to those who have already participated, and we invite those who have not yet made it to the last guided tour this Friday, January 10th at 11am.
More information here.
Beginning at Daugavpils Fortress Culture and Information Center.
Tours are organized within the framework of the competition "Remigration Promotion Services in Municipalities".